or Jiva, जीव, jeev, jeeva

What is the definition behind the name of your favorite pre-rolled cones supplier? Jiwa's name originates from the Sanskrit verb-root jīv, which translates as 'to breathe or to live'. Jiwa is the immortal essence that survives physical death; eternal and indestructible. Jiwa means "soul", and was designed to nourish yours.
AN OLD SOUL WITH A YOUNG HEART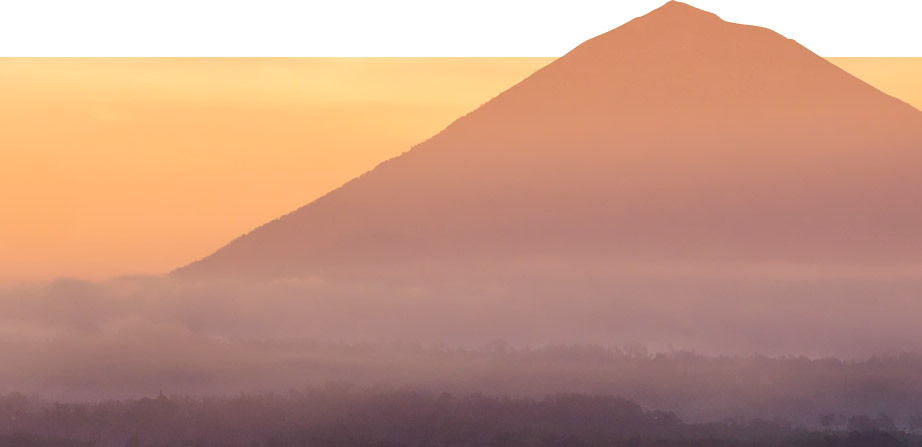 Bali born and bred, Jiwa was created in 2021 by creative minds with years of experience in the pre-rolled cone industry. Founded with the aspiration of doing well by doing good, we have surrounded ourselves with only the best to build a brand that every employee, dispensary owner, licensed producer, and smoker can be proud of. As your pre-rolled cones supplier, we make sure that every area of our supply chain meets internationally recognized standards for sustainability and fair trade.


Jiwa rolling papers are produced by a family-owned business founded in 2006 in Austria. With 6 paper mills worldwide, Jiwa rolling papers are now manufactured in the Czech Republic. The paper mills have long been committed to sustainability improvement, innovation in products and processes, and fair employment.
Since the start of the company in 2006, the rolling paper mills have reduced their greenhouse emissions by 36%, NOX emissions by 62% and water consumption by 43%.
Jiwa rolling papers come from a 100% certified Environmental Management System (ISO 14001) paper mill.
100% of Jiwa paper fibers are traceable and FSC certified.
Jiwa rolling papers are produced with a minimal environmental footprint thanks to the optimization of the manufacturing processes and investment in water-saving projects:

Jiwa rolling papers are produced using 37% renewable energy sources
Water is used wisely for the production of our rolling papers and is returned to the environment in pristine condition.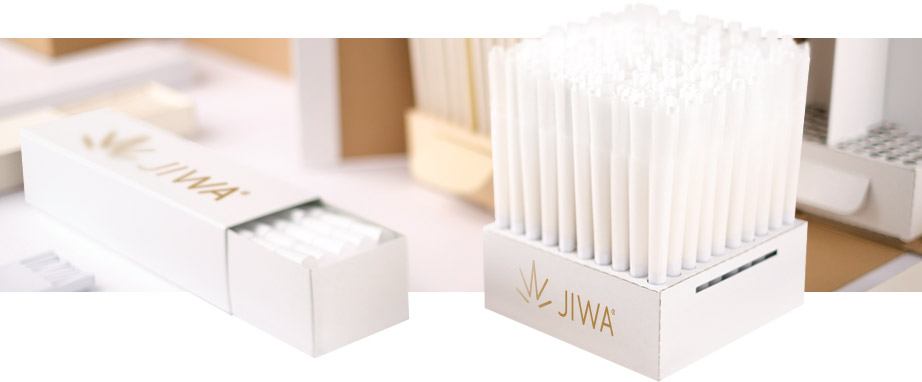 the conscious choice for your rolling papers supply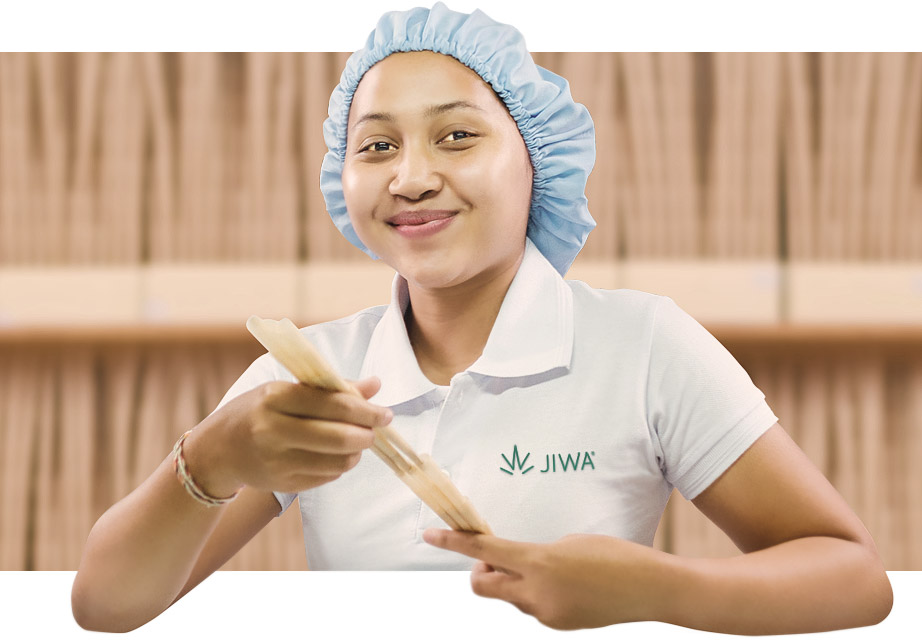 All of our cones are ethically hand-rolled in our happy factory based in Bali, Indonesia. As the world's largest manufacturer of pre-rolled cones, Mitra Prodin is recognized by industry experts to be the best and most ethical pre-rolled cone factory in the world.
Mitra Prodin is our exclusive pre-rolled cones supplier and is committed to the empowerment of women in their local communities. They provide educational opportunities, job creation and place employee wellbeing at the forefront of their workplace policy.
why choose us as your pre-rolled cones supplier
Our representatives and distributors are selected carefully to ensure that the quality of our customer service will equal those of our pre-rolled cones & custom cones.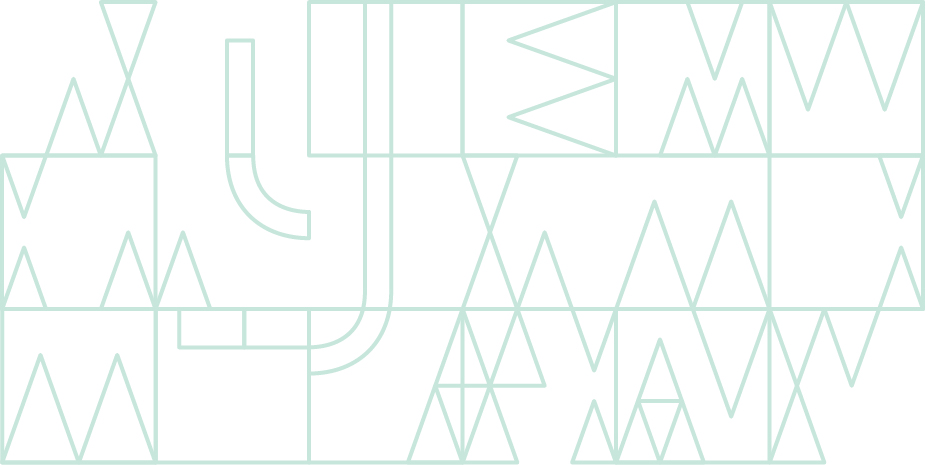 COMPLIANT WITH THE FDA AND CANADA HEALTH
All of Jiwa rolling paper cones are tested in ISO certified laboratories under the strictest testing standards for inhalable products. CoA, CoC, SDS, and batch numbers are provided with every order. Jiwa pre-rolled cones are naturally vegan-friendly, pesticide and heavy metal free.
We know that being a conscious consumer in our century is a daunting task. That is the reason why your friends at Jiwa have made the promise to always stay true to our values: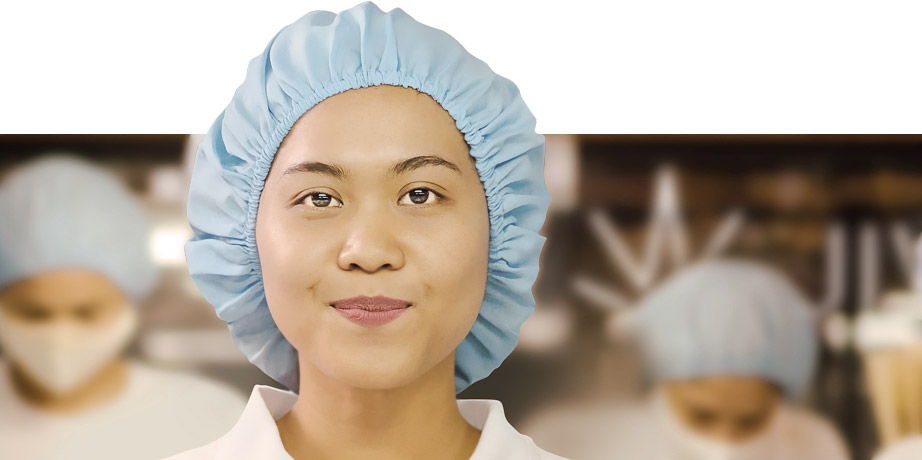 We Value Honesty Above all else
We strive for fairness, integrity, and honesty towards our customers, business partners, and employees.
Our experience has taught us to fearlessly prioritize. We don't shy away from saying 'no' to things and keep our focus where it should be.
We Will Never Compromise on Quality
Only the best is good enough for our team. We are committed to supplying the best quality pre-rolled cones and custom cones at affordable prices.
By committing to our people, we know they will commit to our values and yours.